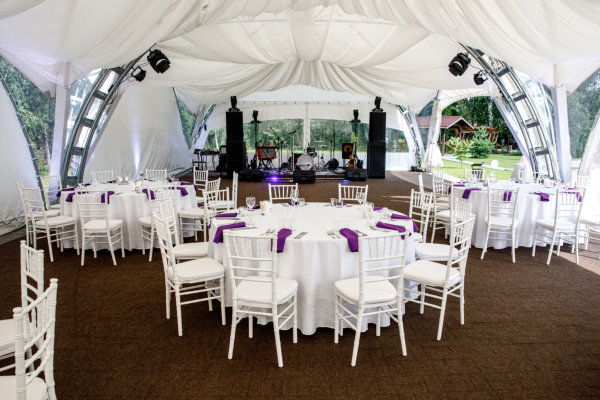 Any event is special, but we always know that weddings are more than that. Because for most people, weddings only come once. That is why it is no surprise that we want it to be extra special.
Being a provider of decor services, we know a lot about decorating events. Here are some of our expert tips:
Plan your seating arrangement carefully. Place your guests at tables with others that they are acquainted. Place out-of-town visitors with locals who share their interests. You can also use place cards as conversation starters by matching them with other guests or printing trivia questions about the bride and groom.
Place any entertainment in the reception are of the room. Any entertainment, such as dessert bars, a picture booth, a slideshow, or other activities, in the reception area. Anything that draws their focus away from the party room will be a party distraction rather than an improvement to the celebration.
Play crowd-favorite songs. Playing a group favorite that is easy to sing along and dance to can be a great way to involve your guests and their requests with your wedding music. Inform your wedding DJ about songs that must or must not be played.
If you are in need of event rentals in Savannah, Georgia, then you have come to the right place. Look for no other than ExtravEvent Rentals.
We provide rental services for any kind of party. Our goal is to help our clients find a one-stop shop for all their party needs, like balloon decoration, games supplies, tables and chairs, bounce houses, photo booths, and more.
For rental equipment in Georgia, please feel free to get in touch with us.