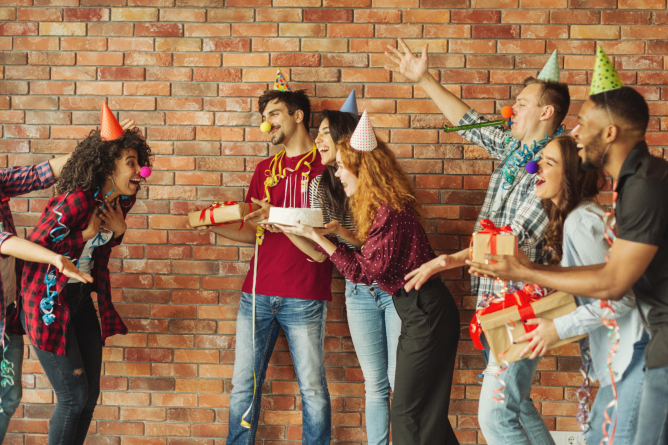 First, it is important to determine whether the person you are surprising enjoys surprises or not. Ask their close family member or friend to be sure, consider their personality, and reflect on their reaction to surprises they may have encountered in the past.
If you have confirmed that they do like surprises, the next step is to investigate what they like and dislike at parties. Make sure to bring these ideas very casually and naturally to avoid giving the surprise away. You can pretend to plan for someone else's party, comment about celebrity parties you've come across on social media, and reminisce about some parties you have attended together.
Once you know what they like, you need to build a team of trustworthy people to help you with all the party needs. It is important that these people are willing to spend their time preparing for this surprise. Together, start deciding on a theme, set a budget, choose the date, time, and location, choose suppliers, create a menu, and decide on who to invite. Remember to plan on how you are going to reveal the surprise.
Have you already chosen a provider of event rentals in Savannah, Georgia for your next party? If not, consider ExtravEvent Rentals.
We are your trusted party supplier of rental equipment in Georgia to make our clients' dream events possible and unforgettable. We truly believe in celebrating important milestones so you can make memories that will last a lifetime.
For decor services and rental equipment, feel free to scroll through our website or give us a call. We will be happy to serve you!