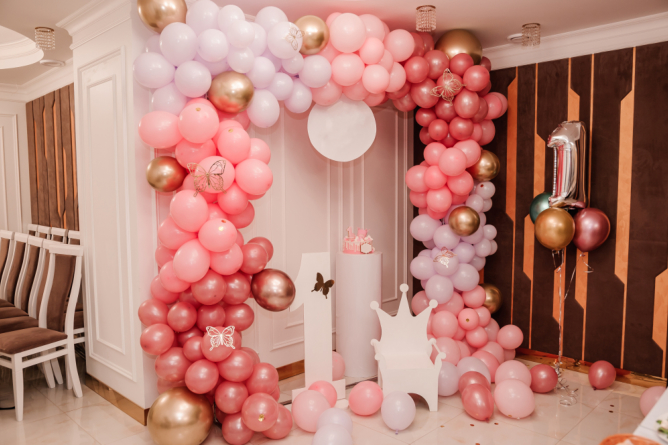 Are you having a hard time thinking about the best decoration to use for your party or event? If so, then why not consider using balloons? Yes, you read that right. Most people use balloons for their events. This is because balloons can bring life to any party as long as the appropriate colors are used.
Some individuals may believe that balloons are too simple for some events, but we will convince you otherwise. As a high-quality provider of decor services, we would be delighted to discuss with you the amazing and numerous advantages of using balloons for a party:
They help you save money. Balloon decorations are a great way to save money when compared to other decorations. Its vivid colors and affordable price make it ideal for those on a tight budget.
They entertain kids. Most kids love balloons. They become excited whenever they see a balloon because it means that a wonderful event is about to take place. Balloons are a great way to create an exciting and lovely party setting.
They can be customizable. The size, shape, and even design of the balloons can be customizable depending on your personal preference. Balloons can be shaped into animals, cartoon characters, and more.
ExtravEvent Rentals is a high-quality provider of event rentals in Savannah, Georgia. We are your partner when it comes to helping you create unforgettable magical events.
We offer high-quality rental equipment in Georgia. Our services include 360 photo booths, bounce houses, games, package deals, balloon decoration, and more.
We will be more than happy to help you create and organize your dream event. You may contact us today at 912-657-3836 for more information.