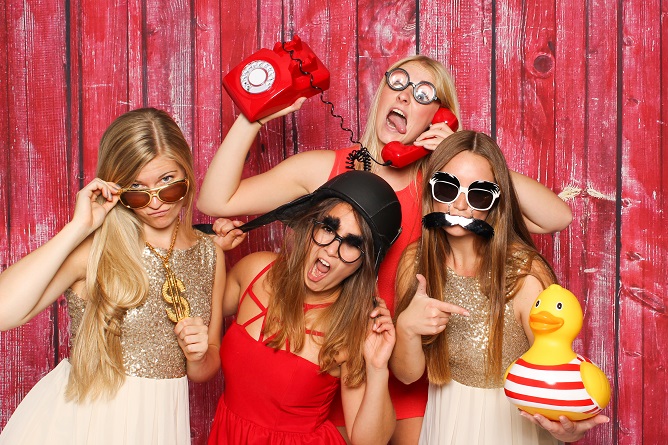 Photo booths have been on many people's party checklists in the last decade. These rental booths have become very popular, and for a good reason.
As one of the leading providers of rental services for events, we are experts when it comes to spicing up any kind of event. 
Here are reasons why you should rent a photo booth for your party:
Highly Customizable

Modern photo booths allow you to customize logos, prints, backdrops, props, and even the booth itself to match the look and feel of your event while requiring little involvement from the organizer.

Fun and Exciting

People enjoy interacting with photo booths regardless of the event or age. This fun-filled experience, with the right equipment and team, can elevate your party by allowing guests to express themselves in the silliest ways without judgment.

A Way to Cherish Memories

A photo booth, particularly an open-air photo booth, will undoubtedly add to the fun at your event, but when all is said and done, it is critical to have a way to remember all the excitement. Photo booth rental companies today can provide copies of all photos on a flash drive or through Dropbox.
Are you looking for event rentals in Savannah, Georgia? Then you stumbled on the right blog post. Look no further because ExtravEvent Rentals has got you covered.
We provide rental equipment in Georgia, such as tables and chairs, 360 photo booths, games, and bounce houses, among many others. We will take care of all your party needs!
For decor services and more, please don't hesitate to reach out to us.